Island Activities
Galiano Island is simply the best of British Columbia's beautiful West coast. We will help you explore "our" island and create the most amazing experiences & memories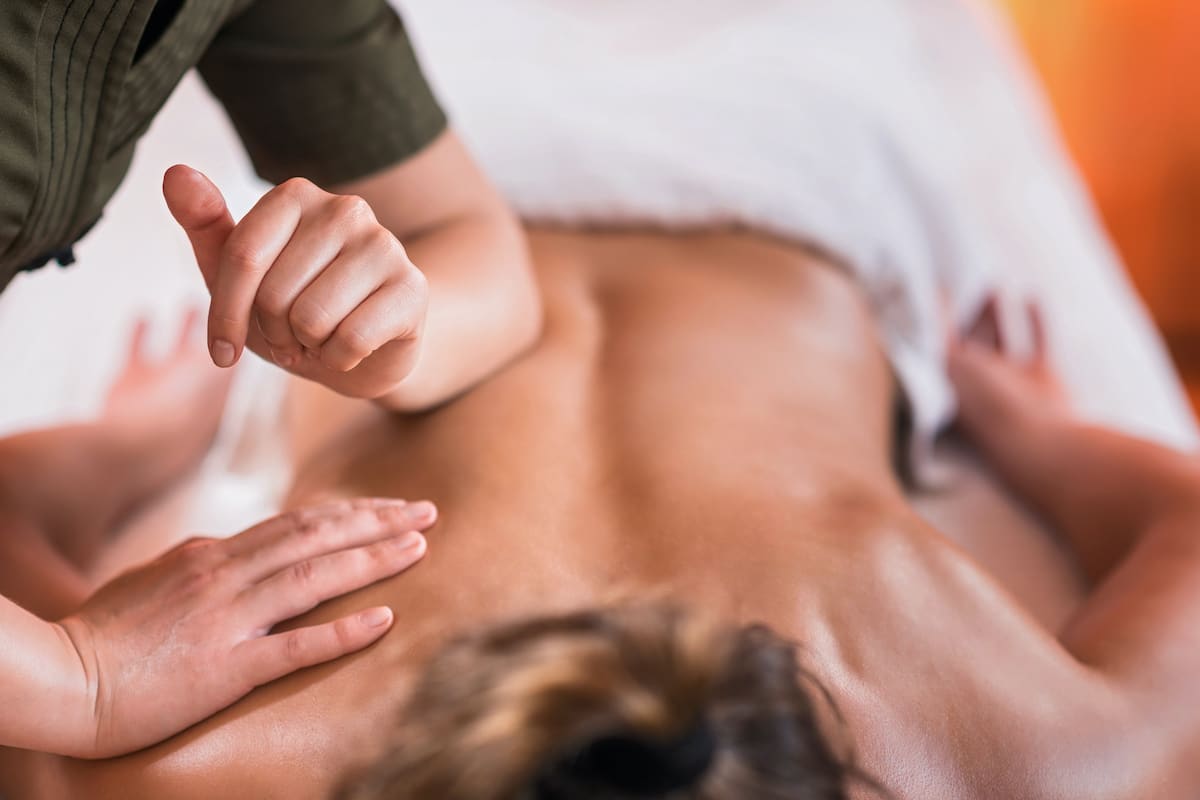 Spa Day
We would be remiss if we did not include spa time in Madrona del Mar as part of "the" activities on the island. From massages by a waterfall to signature mani-pedis and delightful massage experiences, our dedicated team of spa practitioners will guide your journey to true renewal and relaxation. Click here or call 250-539-3388 for more information.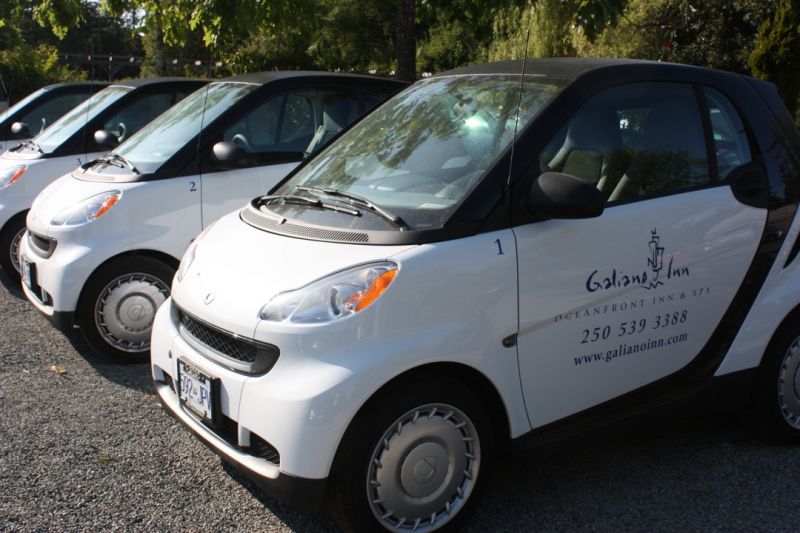 Touring the Island with a Smart Car
Rent one of the Inns' Mercedes "Smart Cars" and explore beaches and trails and hidden corners, tour artisan studios in their forested homes. Our Smart Car rental rates are as follows: INN GUESTS: 1/2 day (4 hours) $45; full day (8 hours) $80; 24 hours $120. OTHER VISITORS: 1/2 day (4 hours) $85; full day (8 hours) $120; 24 hours $160. Please note that regulatory taxes will be applied to the rental rates.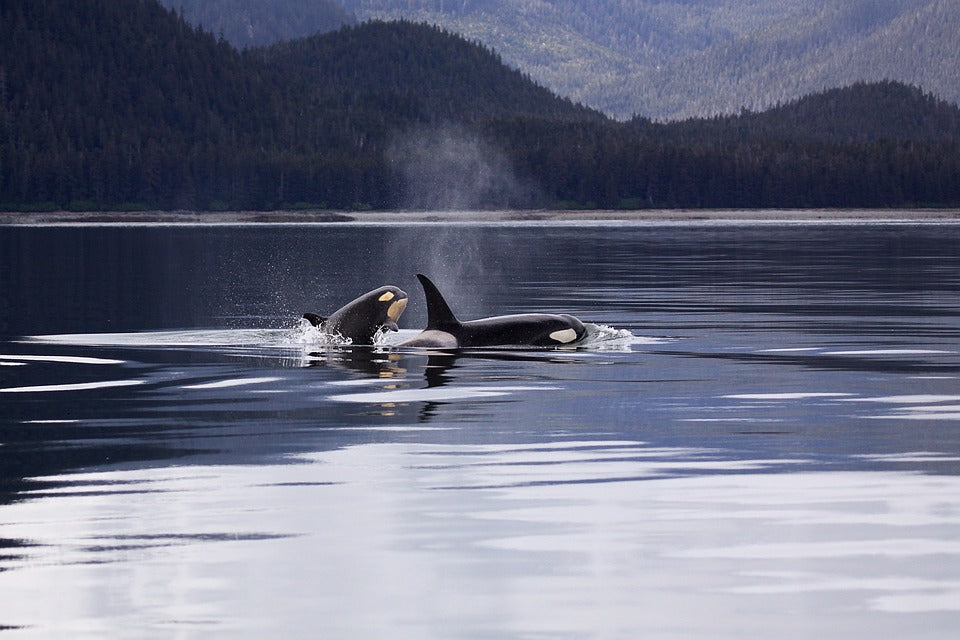 Whale-watching and Eco Tours
Watch whales right from the Inn! Or walk to nearby Active Pass viewpoints such as Bellhouse Park. When services are available, we can help you arrange a boat tour, to view the wildlife up close, whether a cliff side cormorant colony or seals on rocks in the channel.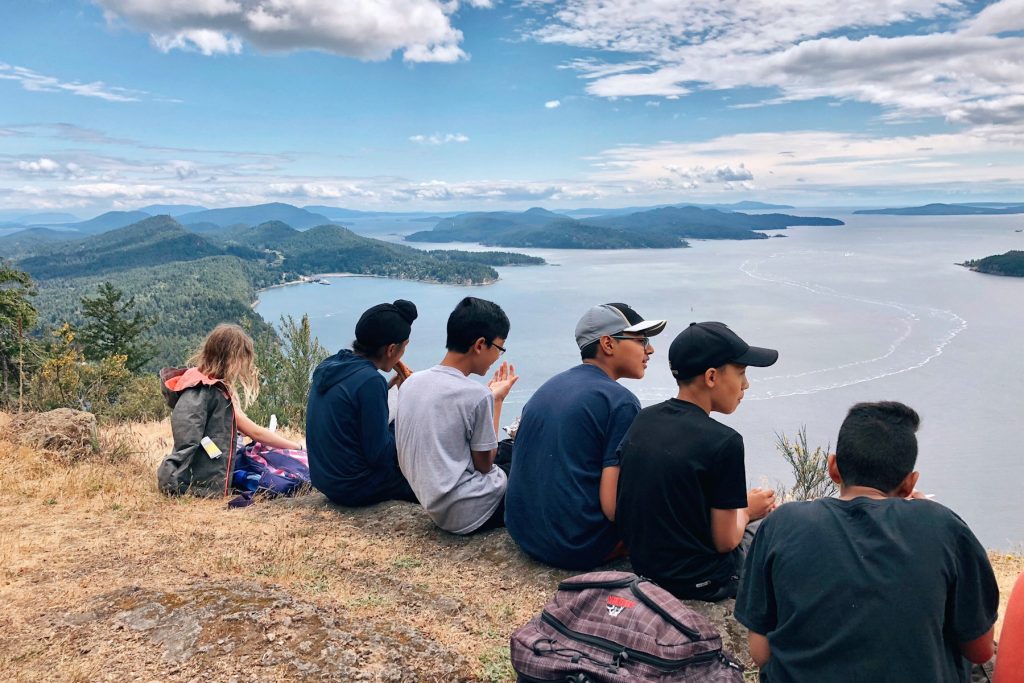 Hiking to the top of our world is easy
Hike to the top of Mount Galiano and see the Gulf Islands spread out before you, with views from the Olympic Peninsula to Vancouver Island. Or walk to Pebble Beach overlooking the Strait of Georgia, where you may discover a petroglyph and beavers busy felling trees.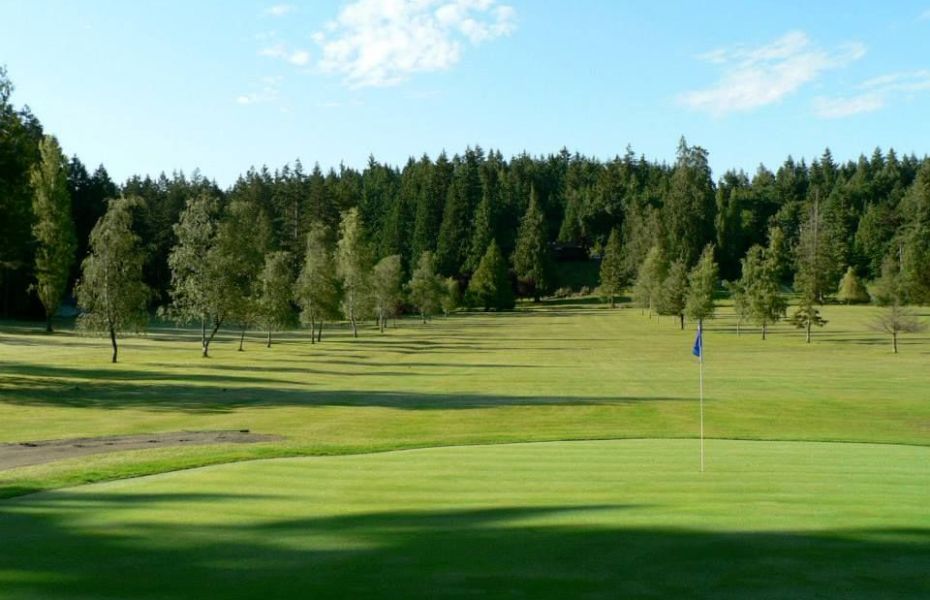 Golf at our "PLGCA" rated course
Minutes from the Inn, the Galiano Golf and Country Club is a challenging and beautiful nine hole, 1,936 yard course, lush fairways, manicured greens. It is a PLGCA rated course ("Prettiest little golf course anywhere"). Deer and eagles are your gallery, the natural beauty of Galiano surrounds.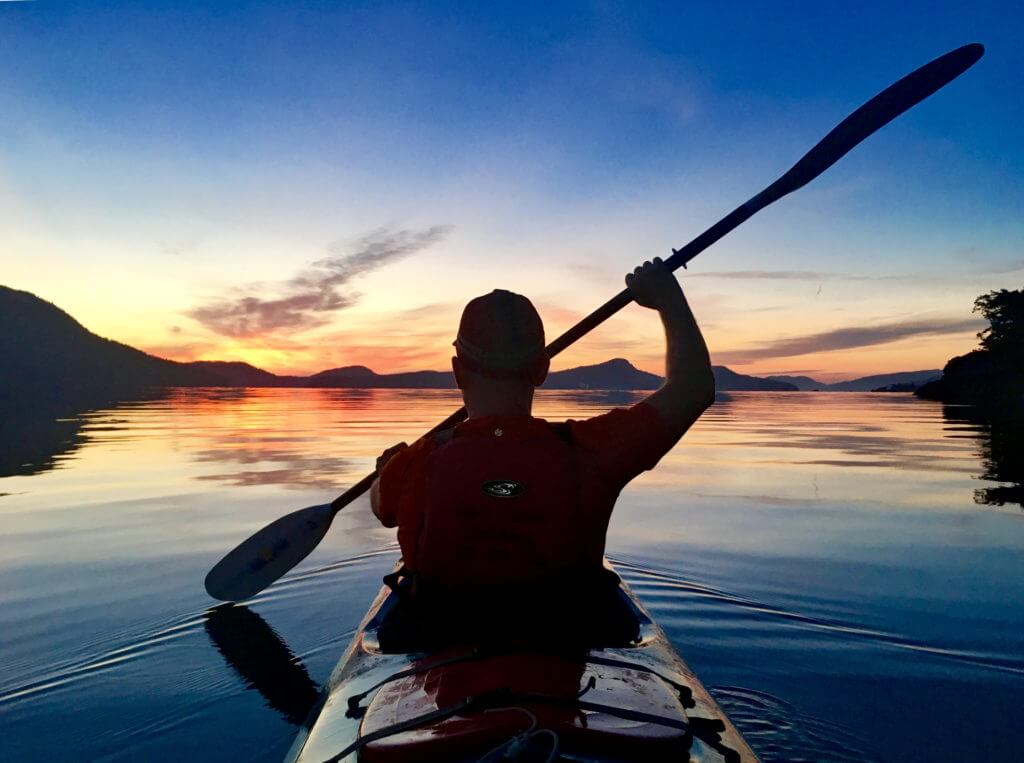 Kayaking and paddle boarding
Kayak and paddle board tours and rentals are available through Gulf Islands Kayaking (250 539 2442). They specialize in introducing beginners to sea kayaking. The crystal clear waters of Trincomali Channel provide one of the most idyllic paddling playgrounds on the West Coast… a long tract of calm, protected water where marine life abounds: bald eagles, river otters, sea lions, cormorants, seals, dolphins, whales, mink and several other species of birds and mammals.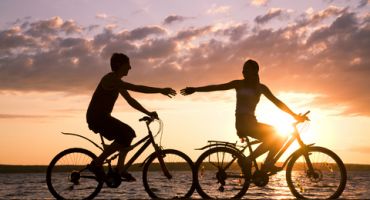 Bicycling
Bicycling is challenging on Galiano, but rewarding. Be mindful of the roads, as our country roads are narrow, without shoulders. And all the hills are not just "up". If you wish to book an cycling tour, BACKROADS ADVENTURE TOURS, GREAT EXPLORATIONS (guided tours) and RANDONNÉE TOURS (self-guided trips) have got you covered!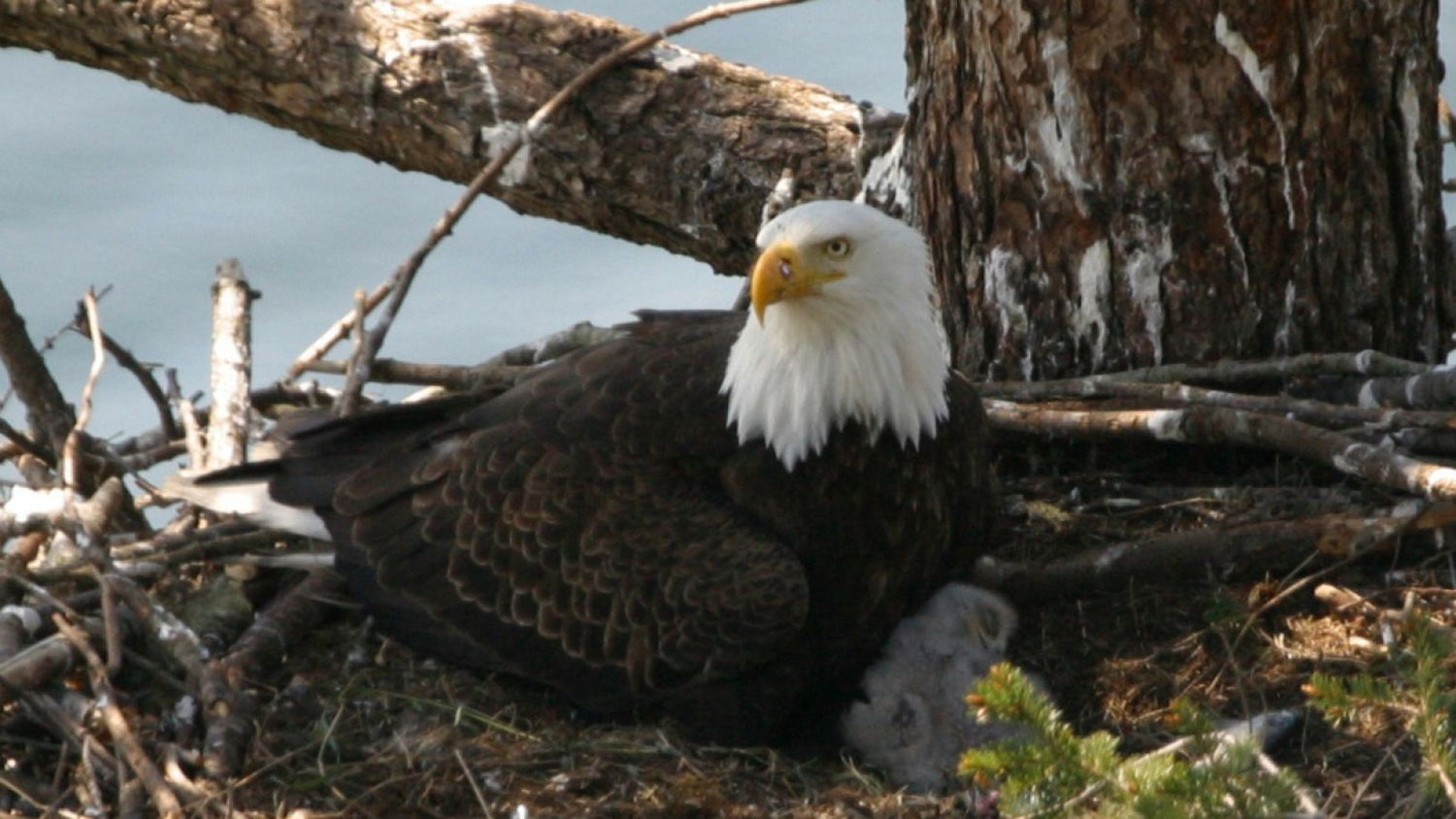 Bird-watcher's Paradise
A spectacular location in the corridor flight path of many migratory birds, Galiano is a bird watchers' paradise. Upwards of 130 bird species are in area surrounded by both Active Pass and Porlier Pass, two of Canada's identified Important Bird Areas.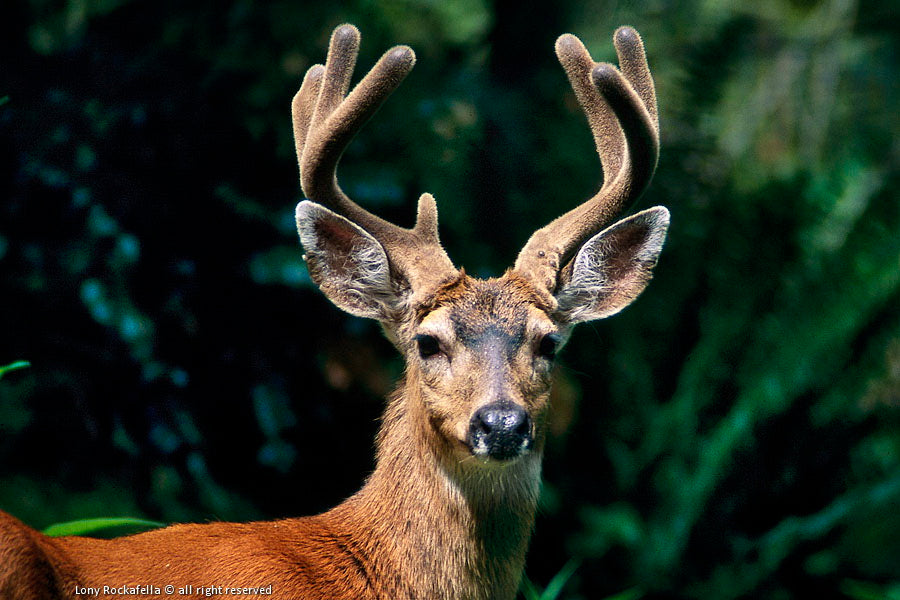 Wildlife viewing and photography
Whether you are hiking, kayaking, walking, boating or even golfing on the island, you are certain to see some of the abundant wildlife (all friendly). Sea otters, seals, deer, orcas, all make Galiano their home.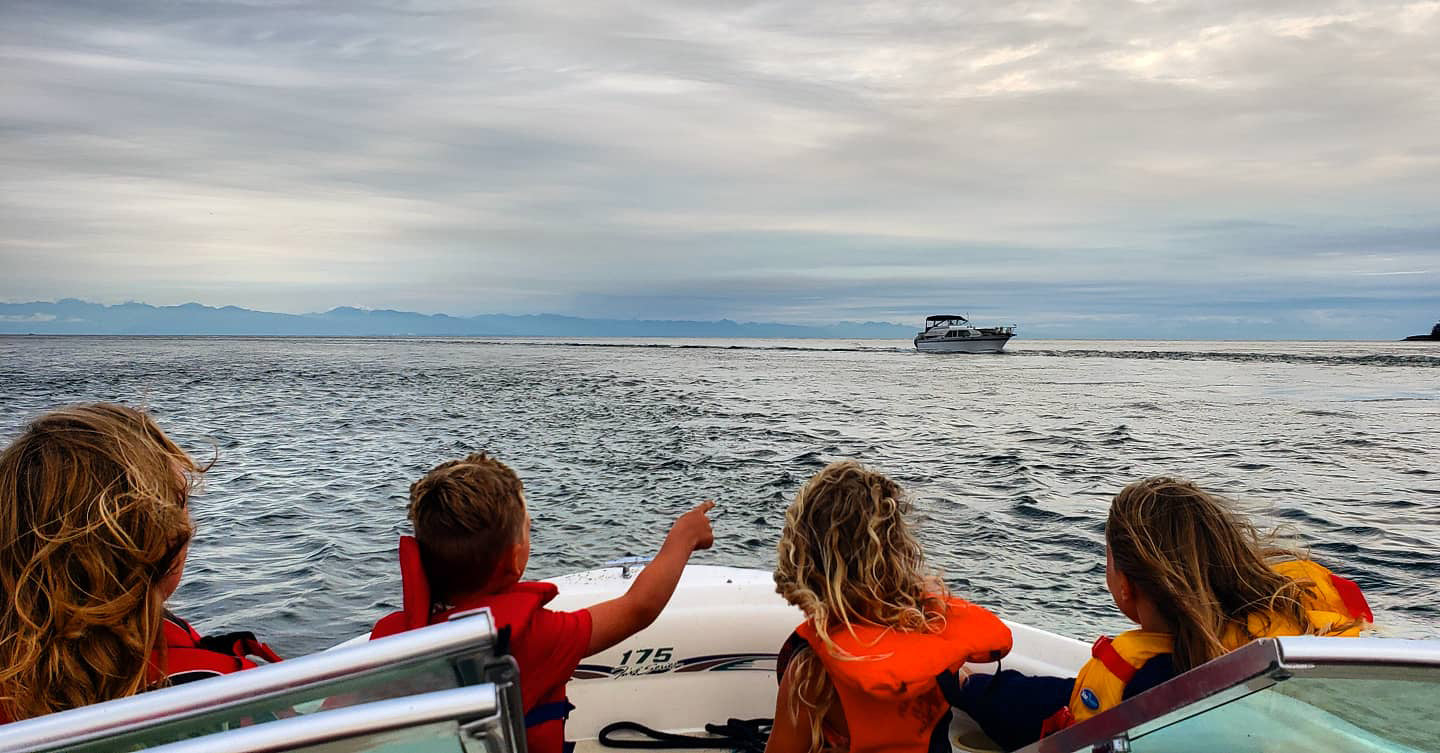 Boating, Sailing, Scuba-diving
In our protected island waters, it is easy for anyone to get out on the water. Novices to experts...you can charter a small craft, go out on a sailing trip or discover the best scuba-diving on the West Coast. The waters are exceptionally clear and clean, and the strong currents and mild waters provide a variety and abundance of marine life that will delight.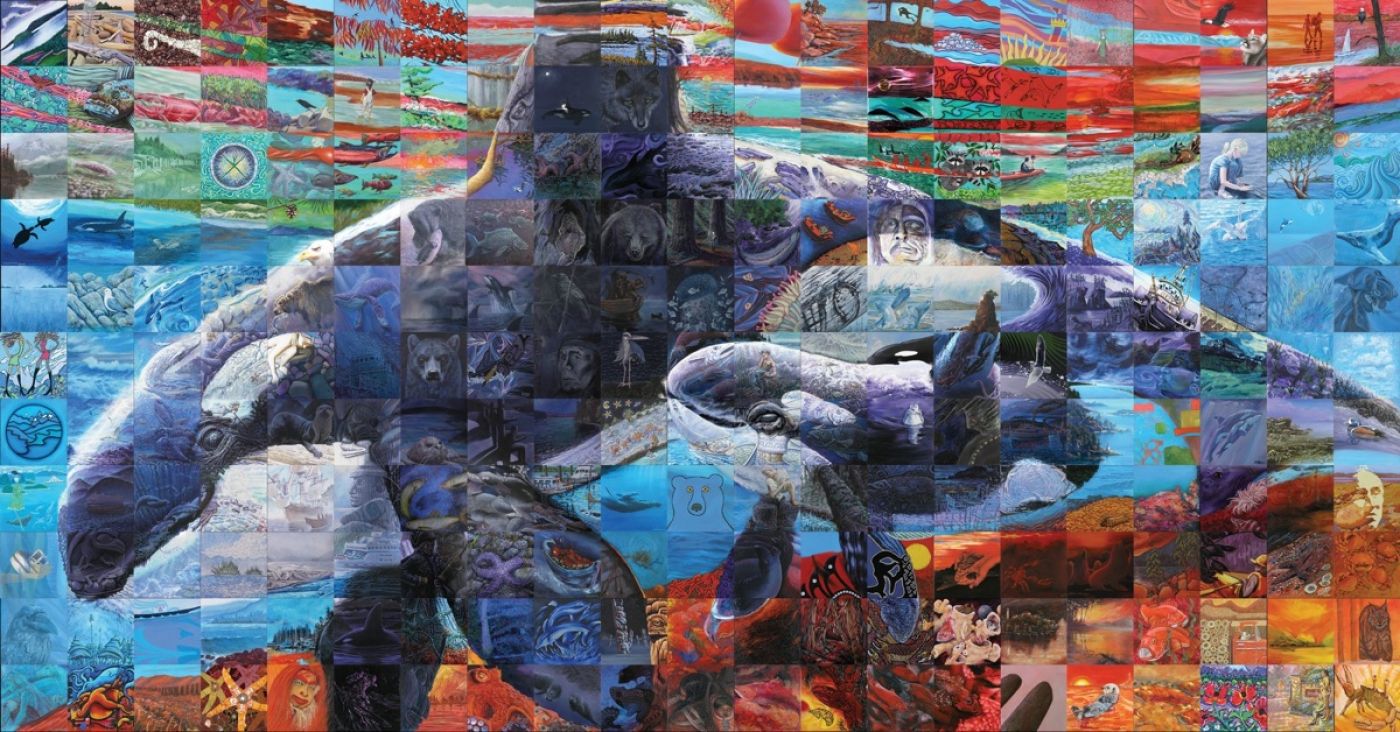 Art at the Inn and Artist Studio Tours
From the Kunamokst Mural in the lobby of the Galiano Oceanfront Inn and Spa, to the artwork showcased in your suite or villa or the Featured local artist whose work you can enjoy in Atrevida Dining room and Private Dining Room, the Galiano Inn is truly at the heart of the local art community. Artist Studio Tours are also possible year-round. Check out the Yellow House Arts Centre just up the street from us, Marcia de Vicque's glassworks, Sandra Dolph's, Ilana Fonariov's pottery or Patti Moreland's wonderful and whimsical textile creations at Crooked Duck Farm and Studio. Consult the Southern Gulf Islands Arts Council's website to find out how to connect with our wonderful island artists!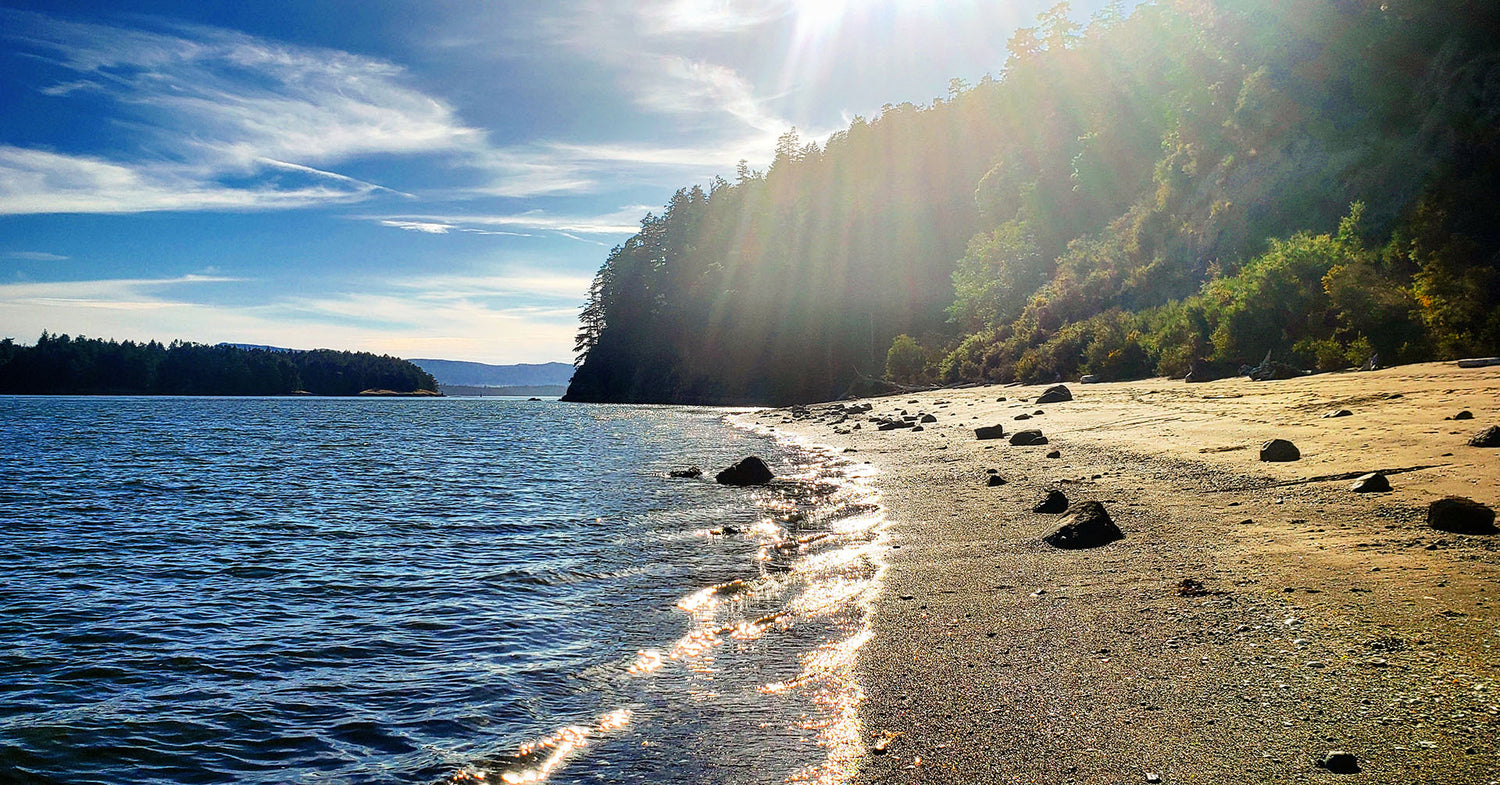 Secluded beaches for swimming or just relaxing
Enjoy the beach right in front of the Galiano Inn. Sandstone formations have created an artistic gallery, ocean storms have left large driftwood logs. Relax in the oceanfront hot tub, enjoy a massage in the outdoor cabana or just stay awhile on the sandy beach that is perfect for relaxing.
Ongoing Activities on the Island